South Los Angeles Transit Empowerment Zone (SLATE-Z) is a historic and unprecedented cross-sector collective impact effort with over 100 public, private, academic, and community partners working to revitalize South Los Angeles by moving residents to economic opportunity.
To reach its goals, SLATE-Z works at the intersection of economic revitalization and environmental sustainability through five overarching and interrelated levers of change.
Small Business & Entrepreneurship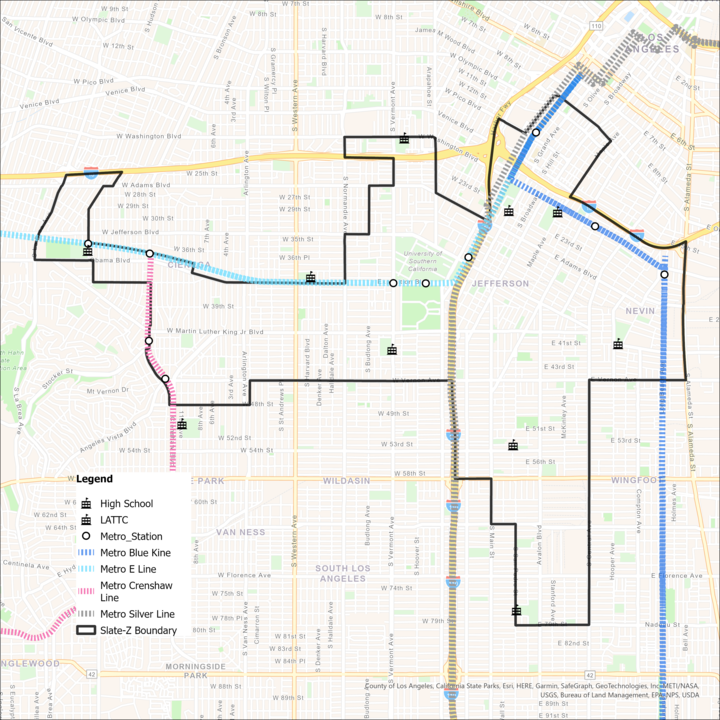 This dashboard is a tool for neighborhood residents and SLATE-Z's partner organizations to measure our collective progress in revitalizing South Los Angeles.